We published this article successfully last winter.
Now there are many beautiful news, and we are back!
Ibiza in winter? It's totally different from the Ibiza you got to know during your Summer holidays, but it's still marvellous and it's still magic!
Everything changes on the Island. Forget the crowded beaches, forget the nightlife with its mega parties in clubs such as Amnesia, Pacha and Privilege. Now is the time to discover another island, one that could possibly capture your soul even more than the one that you fell in love with during the summer.
Together we'll visit Ibiza during winter. We'll start with the climate and then our trip will take us to the beaches, the nightlife and finally, the social side of the island… So, are you ready?! Let's go..!!
The Climate
During Autumn and Winter Ibiza has a mild climate. It's still possible to go to the beach and enjoy a bit of sun.
During the night, the weather is cold (especially inside the island), but still totally acceptable. Also this year people used to go to the beach till the month of December.
Ibiza Beaches
Well, this is a beautiful surprise of the Island. Do you remember the beaches such as Salinas, where you didn't have the space to put your towel? Well, now they are all there just for you and no, you didn't arrive on a Caribbean island, you are still in the heart of Europe!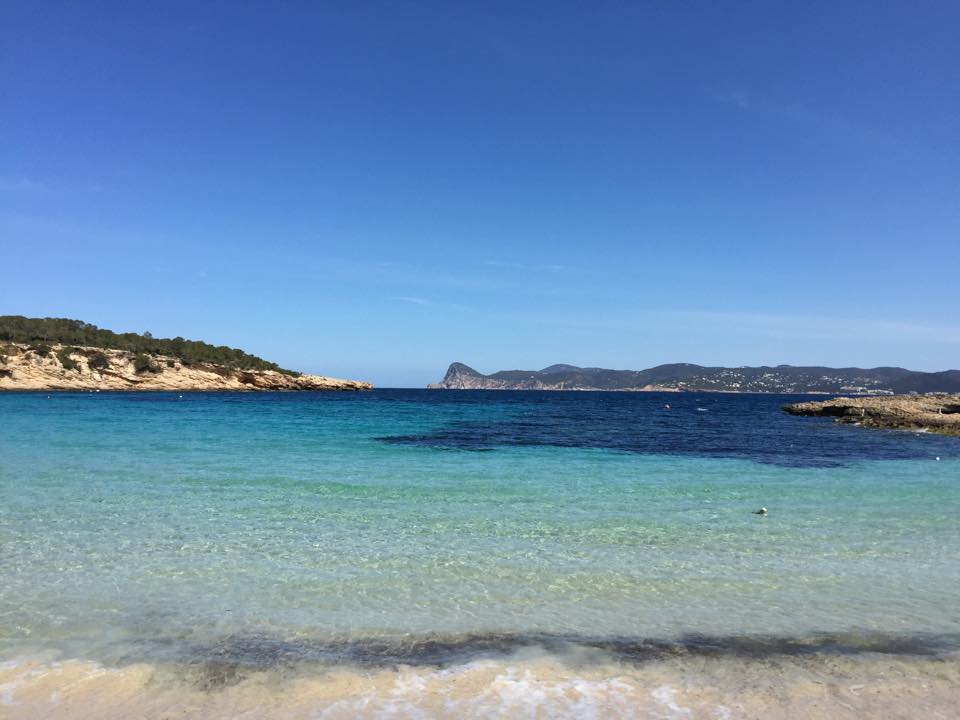 (Cala Bassa in winter)
Prepare yourself to also discover Ibiza's other jewels: from Cala D'Hort, Cala San Vicente, Cala Comte, Cala Jondal (where Blue Marlin is closed, but the Yemanja is still open),  to Cala Bassa, Agua Blanca, Portinax and Cala Salada – just to name a few…t hey will appear different, beautiful and be quite deserted.
(Es Vedrà)
You'll love the beaches like never before and you'll have the opportunity to visit the far sides of the Island without being stuck in traffic and without parking problems.
This is probably the greatest present Ibiza has to offer in autumn and winter!
If you have the time, don't forget to visit Santa Eularia del Riu, it's elegant and charming.
The Sunsets
The best places are still the same: San Antonio, Cala Comte, Cala D'Hort, Benirras and Punta Galera.
But with fewer people around everything is even more magic. Trust us.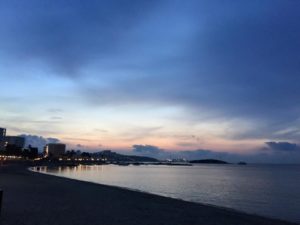 (Figueretas)
The Nightlife
The nightlife, as we have already mentioned, also changes immensely.
Forget  Carl Cox,  Solomun, Luciano, Martin Garrix, Marco Carola & Music On, David Guetta, ANTS, they are all far away, there are new one protagonists.
The party guide for Autumn and Winter 2016/2017?
At the weekend Pacha is open, still playing excellent music, but during the winter season several excellent local Dj's play. Usually the entry is free for residents and for summer pass holders till 2.30 AM
Also, the atmosphere, especially during Vintage night by Sebastian Gamboa, Ten by Oriol Calvo and Ibiza Global Showcase, Ibiza Talents is very cool.
And, aside from Pacha? Well, there is an interesting list of clubs: still Veto Social Club, then Sushipoint Ibiza, Guaranà with Sarah Main & friends, Ocean Drive Hotel with Jean Cedric and his team and Sundays with the cult party "Hola Sundays"!
Clubs where good music rules and the entry is free.
If you want the updated list of Ibiza free parties, just click here.
In Marina Botafoch has re-openend another cult club, Club 107 (ex Bubbles)  that still organizes cool and mostly  free parties!
Then, if you like the good  live music, the "Cocktail de risas"  and a bit of a retro atmosphere, Teatro Pereyra is still the perfect place!
And there are also two more locations to mention: Nassau -Tanit beach and Avenue!
At Nassau Tanit beach every month there is a cool appointment with "Rewind After tea party" the event created and managed by Gloria Geseri  and during last months played stil excellent line ups with dj's as Miguel Garji & Stefano Geminis.
Then the new "Avenue", that during the week end still hosts excellent free parties.
Furthermore,  the beautiful surprise of the season: B12 Gallery, a location that mixes art and clubbing, and where were hosted some of the best events of the last weeks.
Take note of this name.
Let's move to Sankeys Ibiza: the cult club at Playa D'En Bossa, owned by Dave Vincent is open for some special events.
Also don't forget this brand: Knostra Music...
Then, in San Antonio, Eden Ibiza hosts  also parties during the week end.
So, stay tuned because of  excellent music also returns to the Island in Autumn and Winter!
The Costs
Well, this is still "the" beautiful surprise from Ibiza in autumn and winter.
The hotels, the apartments, car rental and the restaurants (especially for lunch) will cost less than summer, so you'll find your holiday is approximately 30-40% less expensive.
(Salinas beach in autumn)
The Social Life?
Don't worry, in Ibiza you'll never feel lonely!
If you go out during the evening to the centre of Ibiza, there are several bars in the town center, where it will be very easy to socialize and to find new friends.
So, if you feel ready to discover a different Island; just book your flight, pack your luggage and prepare yourself to fall in love with another paradise – but still called Ibiza.
Stay tuned, because of also this year Ibiza by night will update  this article!
Text by Steve M.
Editing by Emma M.
Cover picture by Giancarlo C.