This is a selected list of free parties in Ibiza.
This page is constantly update, if you have events to share please send to: info@ibizamedia.net, Christine & Federico will attend you. This is the calendar!
Thursday, January 19th   Club 107 (ex Bubbles, Marina Botafoch)  presents Karmina Milojevic & Vittorio
B12 Gallery presents: Misbehave, starting at midnight!

Friday, January 20th
Ocean drive Hotel…burger meets gin!

Club 107 Hosts Jeancedric all night long.

Malanga Cafè presents: Funktonic!
Sushipoint Ibiza, this is the program for Friday and Saturday.

Saturday, January 21st
Vintage by Sebastian Gamboa is back. Free entry for residents before 2,30 am and for summer 2016 pass holders. More info here.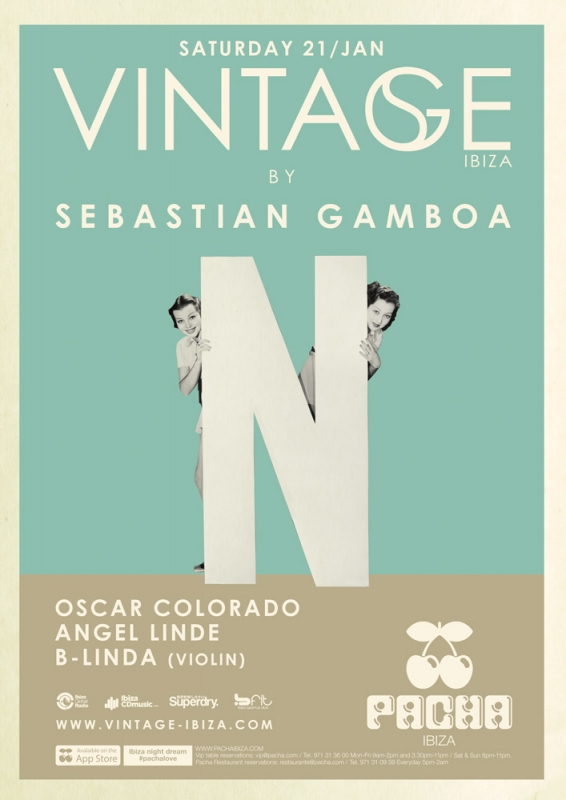 Venue presents: House room! With Miguel Garji & Ernesto Altés! Warm  up by Anders Ponsaing

La Musa Ibiza presents: Rafa De Siria, with music of the 80's!
Sunday, January 22nd
Hotel Ocean Drive: Hola Sundays are back, starting at 16,30.
The mani guest will be Nima Gorji, plus Nina ly + Pla Ziom.
This is the official poster & the complete program.