SXM Festival announces more names for 2022 edition with Marco Carola, Magdalena, Innellea and more!
SXM Festival has announced the phase two lineup for its highly-anticipated return to the Caribbean island of Saint Martin / Sint Maarten. From March 9-13, the destination experience will give attendees the chance to witness many of the top names in the underground techno and house scene in one of the world's most beautiful and culturally diverse island locales.
Since its debut back in 2016, SXM Festival has remained focused on booking lineups that showcase a mix of legendary names and emerging acts alike from far-reaching corners of the globe. Some of clubland's most celebrated selectors and live acts descend on Saint Martin / Sint Maarten annually to play for one of the most loyal and engaged communities of music fans and global party nomads in the world. The result is a breeding ground for musical experimentation and discovery eclipsed only by the beauty of the festival's host location1
With its phase two lineup, SXM Festival has announced a new group of top-tier talent featuring Music On leader Marco Carola, Flying Circus' Audiofly, Diynamic icon Magdalena, and a live performance from Afterlife stand out Innellea. Attendees can also look forward to sets from Afro House favorite Layla Benitez, Swiss house music maestro Jimi Jules, co-founder of the Common Sense People event series Konstantin Sibold, and more.
This adds to a phase one lineup featuring the famed zeitgeist of Chilean-born minimal icon Ricardo Villalobos, Innervisions co-founders Âme, the legendary Dubfire, Canadian favorite Blond:ish, live performance extraordinaire Jan Blomqvist, and Life and Death label boss Dj Tennis. Other highlights included veteran German producer Steve Bug, multi-instrumentalist Chloé Caillet, Copenhagen live trio WhoMadeWho, Israeli star Chaim, Grammy-nominated producer Danny Tenaglia, and many more favorites from around the world.
For the 2022 edition, the event will continue to build upon its deep connection with the cultural and ecological fabric of the beautiful host locale of Saint Martin / Sint Maarten. Spawned in 2019 to help encourage the prosperity and health of the island following the devastating Hurricane Irma, SXM Festival created a partnership with SXM DOET.
SXM DOET is the islands' largest volunteer event, funded by Oranje Fonds, executed by Be The Change Foundation, with the help of hundreds of volunteers. 98 community projects are registered this year. Persons can learn more and sign up to volunteer via:
www.sxmdoet.com
. In support, SXM Festival will encourage their party-goers to volunteer and take part in this community event. The Festival team will also provide tickets to SXM DOET to help promote their projects through raffles and reward volunteers.
Another initiative focused on the local culture of Saint Martin / Sint Maarten is a musical project featuring Isadore "Mighty Dow" York and his Ebony Steel Orchestra. The group has been rehearsing tracks that combine techno with traditional steel pan sounds. These songs will then be released online with profits going back to the local schools to help with the needs of kids in the area.
Attendees are also encouraged to take a break from the party and meet the locals and other travelers, while offering their service to the island at specific, sponsored projects. Past projects have included beach cleanups, playground builds, and basketball court maintenance, with this year's charitable action initiatives to be announced in the months to come.
So save the dates!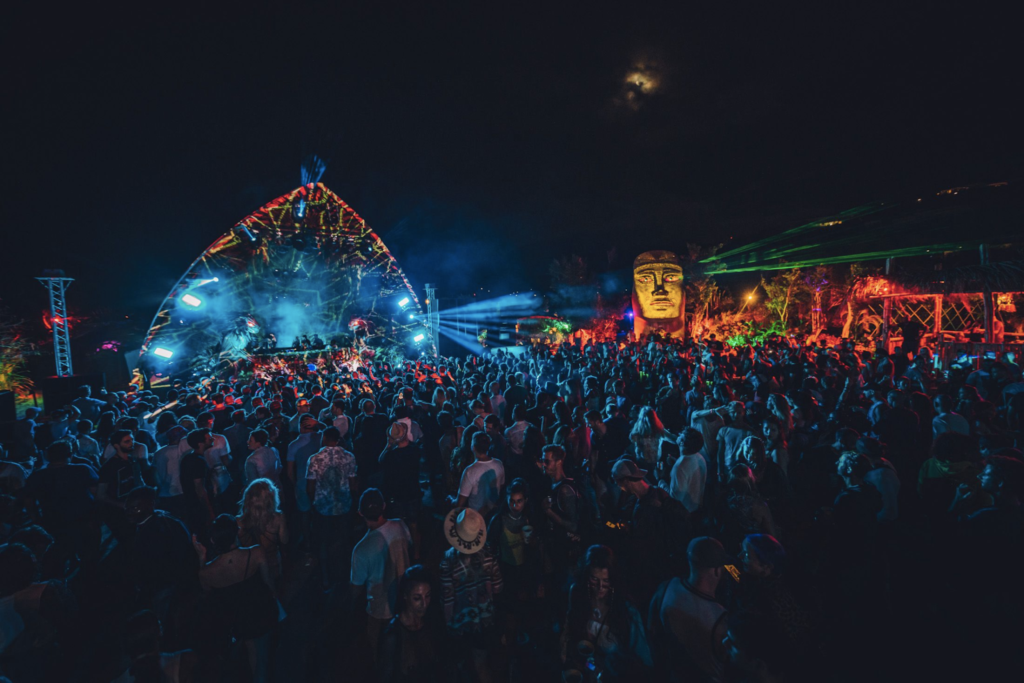 Phase Two Lineup (A-Z)
Apache
Audiofly
Awly
Baham
Gab Rhome
Innellea (Live)
Jimi Jules
Konstantin Sibold
Layla Benitez
Maga
Magdalena
Marco Carola
Ms Mada
Paolo Rocco
Paso Doble
Roustam
Santiago Garcia
Tony Y Not
UnderHer
Phase One Lineup (A-Z)
Alexi Delano
Âme
Amine K
Animal Trainer
Behrouz
Blond:ish
Carlita
Chaim
Chloé Caillet
Danny Tenaglia
Dj Tennis
Dubfire
Emanuel Satie
Gordo
Hoj
Jan Blomqvist (Live)
Jenia Tarsol
Joeski
John Acquaviva
Maher Daniel
Moody Jones
Raresh
Ricardo Villalobos
SIS
Sonja Moonear
Steve Bug
Wahm (Live)
WhoMadeWho (Live)
YokoO