Melodic and Powerful are the words that best describe Paradoks' music.
The Belgian/Swiss producer- inthe picture below – has released on labels like Stil Vor Talent, Purified and Parquet. His music has been supported by artists such as Tale of Us, Lost Frequencies, Nora en Pure, Pete Tong, Tiesto (VER:WEST), Lane 8 and Oliver Koletzki to name a few.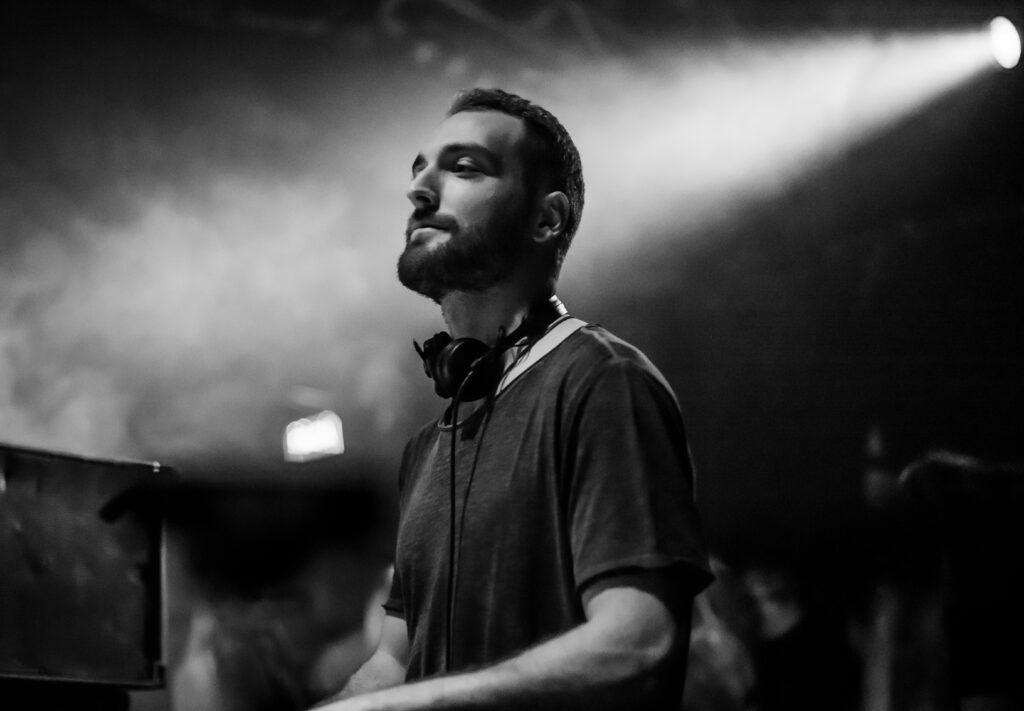 Ibiza By Night met Paradoks for a truly intriguing interview.
IBN: Let's talk about Paradoks, how did you start your career?
Paradoks: When I was around 12 years old, as my parents wanted to give away our old unused piano, I decided to give it a try. I really felt something special about playing the keys and discovering harmonies, so I got really into it and started teaching myself the
piano for the next years. At one point I started composing my own songs and played
a few concerts. I was also listening to a lot of electronic music by then and found it a
bit limiting to make songs on the piano: I wanted to produce entire tracks. I then
started to teach myself music production on FL Studio, and dove into the infinite
possibilities of the music production world. At one point I started playing in clubs
because I was also learning to DJ on the side, and I then realized that this is what I
was meant to do with my life. I've been working hard to make it work ever since,
guided by my strong passion for music.
IBN:Paradoks & Ibiza – tell us about your relationship with the white island?
Paradoks: I have been only once to Ibiza, but it was a memorable week. I received tickets for the International Music Summit in Ibiza so I spent most of my week during the day at
these conferences and at the parties, I remember going out to Hearts, Destino,
Pacha as well as the IMS closing party at Dalt Vila.
IBN: Have you played in Ibiza, and what is your best memory here? If you haven't
played, what was the best show you attended?
Paradoks: I never officially played in Ibiza but laid down some tracks in TOX Club. I remember going to Guy Gerber's Rumors party at Destino since my friends NonCitizens were warming up. I had my luggage with me because I had a flight to catch after their
warmup. But I was having such a good time, so I decided to book a new flight in the
middle of the party and extended my stay in Ibiza. After that, they were also playing
in the after party in TOX, and I spontaneously played a few tracks B2B with them.
Regarding the best show I attended: the IMS closing party at Dalt Vila was
memorable thanks to its epic scenery and good music.
IBN: Let's talk about your sound, how has it developed over the years?
Paradoks: My initial Paradoks sounds was closer to darker Tech House, in the style of Hot
Since 82 from 2015. After a year or two, I discovered the sound of Melodic Techno
on Stil Vor Talent and loved how it blended between power and melodies. After
releasing "Floating", I started to embrace my melodic side even more, always striving
to combine the melodies with power: music to be enjoyed through movement.
IBN: Tell us a little bit about what you have coming up?
Paradoks: Right now, I have been sitting in the studio for a few weeks and will continue to do so for a little more. I am working on many tracks and can't wait to show them all very
soon.
IBN: Do you have any last words for our readers?
Paradoks:Though I've been only once in Ibiza, I hope to come back to the island very soon!
Thanks Paradoks and see you soon in Ibiza!
Photo Credit: Paradoks.