Are you looking for a job in Ibiza?
Ibiza by night  since few  years has created  section dedicated to the job opportunities , where you will find several selected job offers in Ibiza, and in other top venues around the world .
This is the useful link where you will find several interesting job opportunities:
Ciao Ciao Restaurant, based in Plalya d'en Bossa since 2007, is looking for staff for the upcoming season.
Here you have the poster of the casting with all the details, in Italian & Spanish
If you are interested, good luck!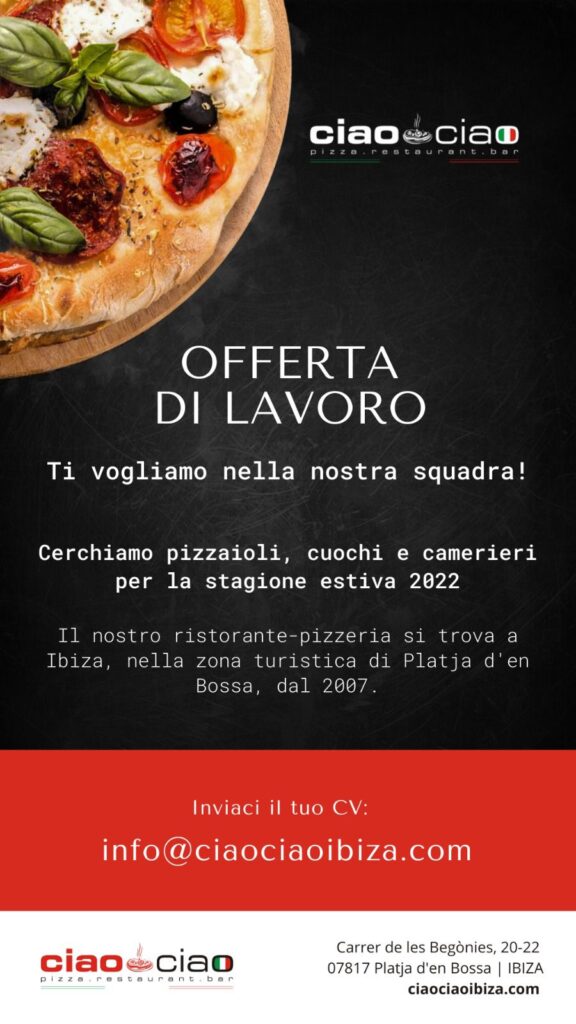 Spanish version