Audax
 is a Brazilian project composed of brothers João, Pedro and André (in the pictures below) who are conquering space in the worldwide electronic music scene.
In their last release they made their debut on CONTROVERSIA, label of DJ and producer Alok, with the track "Between Us", which strongly shows the new sonority of the trio. The brothers focused on their career during the pandemic to understand what really is the sonority of Audax. Receiving support from names in the scene like Martin Garrix, R3HAB, Don Diablo, Alok, Lost Frequencies, Laidback Luke, Dash Berlin, Ferry Corsten, MEDUZA, Daddy's Groove and Thomas Gold, the brothers consolidated more!Besides "Between Us", representing their new style, they have also released "You Are The One" with Pontifexx and the iconic vocals of Chris Willis, "Sweet Emotion" with Blackout and "Bump" alongside Niles Mason, as well as owning the Kell Smith remix "Era Uma Vez" and the hits "Garota de Ipanema" and "Millions Pieces", adding up to more than 11 million streams on Spotify.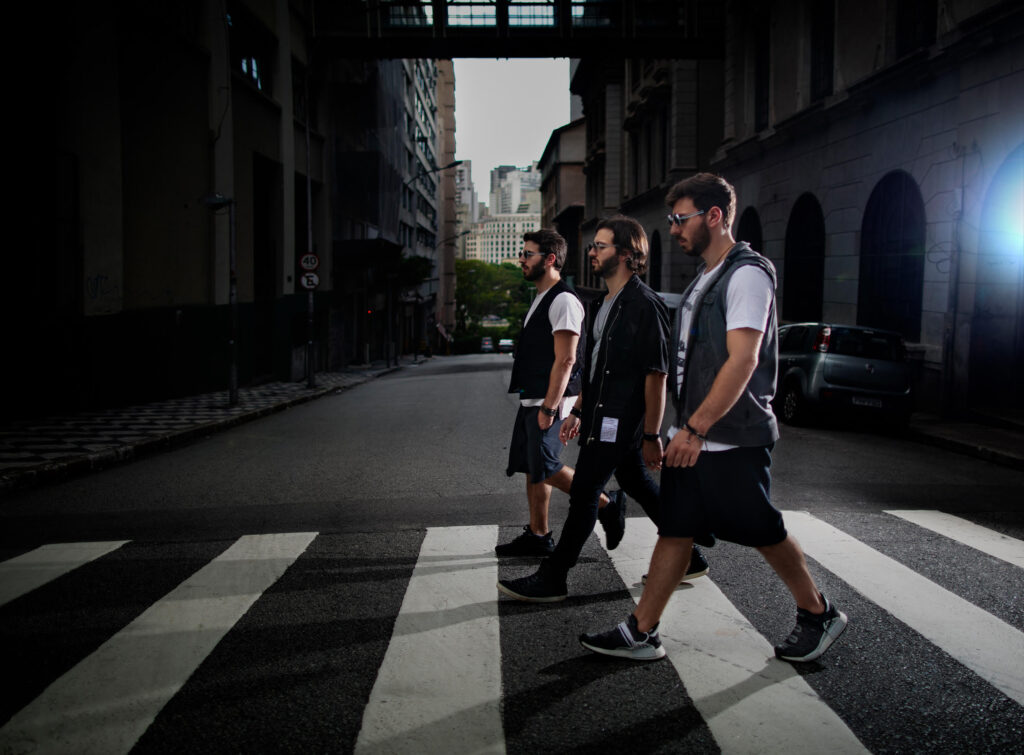 IBN:  Audax debuted on CONTROVERSIA, Brazilian Alok's record label! Ibiza by Night wants to know: who are Audax? Tell us more about how you started your musical career.
Audax: First of all, thank you very much for the congratulations! We are three brothers, musicians, producers and DJs based in São Paulo, Brazil, and House Music is our passion. We started in music very early with a rock band as teenagers. So, first of all, we started as instrumental musicians since I – Pedro – played guitar, André played guitar and vocals, and João played bass. Then we ended up migrating to House Music when we started college and there was no way out, we decided to pursue a career in music. André and I started first, and João had his own project. Then, naturally, things happened to form the project with the three of us.
IBN: Ibiza is, in fact, one of the hottest islands in the world. We know that you have already performed here. Tell us when and how it was.
Audax: We performed at pool parties, especially there in Sant Antoni, and it was an unforgettable experience. The atmosphere in Ibiza is different from anywhere we have been and people are prepared to hear different things and be surprised. This is what enchants me most about Ibiza. I think mainly because of the time of year, in summer people enjoy the long days to the fullest. We lived Ibiza intensely and it was incredible.
IBN: And if you could choose a new stage in Ibiza to play and fill the dance floor. What would it be?
Audax: We loved the experience we had at Hi Ibiza and I think it would be the place we would most like to play. We went to see Eric Prydz at his residency there and it was something out of this world, I think mainly because of the fact that Space was there. There is so much history in that place that it would be a gigantic accomplishment. Another place would be Pacha, which also has an incredible atmosphere and marked a generation. We used to have a Pacha in São Paulo and we miss it a lot. In fact, what place not to play? Hahahaha, Ibiza is amazing!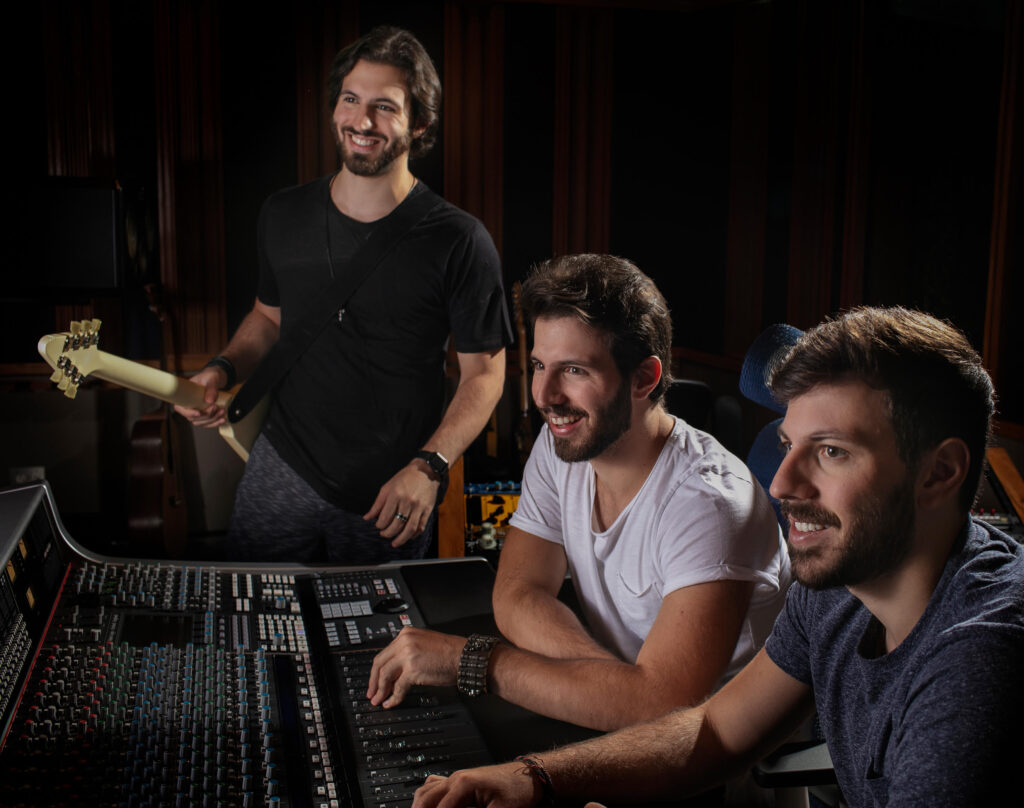 IBN: About your performances in general, can you choose an unforgettable day and tell us why?
Audax: Some were very memorable. I think here in Brazil, when we played for the first time in a soccer stadium in São Paulo during the carnival, it was incredible. We played at the mythical Copacabana beach in Rio de Janeiro, in front of the Copacabana Palace hotel, a place that has hosted a lot of great concerts as the Rolling Stones. These two have made a huge mark and are reasons to be proud.
IBN: You are a trio, which means that when it comes to producing and releasing something, we believe that it has to please everyone, right? What is the production process like when Pedro, André and João enter the studio?
Audax: The first rule of the process is that there are no rules. Since we are three members and the ideas come from each one of us, we don't worry about following one specific way to start something. It can be in the studio with a synth tone, a piano, voice and guitar. We don't have a rule to start with, because the idea is always to bring something new and different. So we try to make the process change every time.
IBN: For the production of "Between Us", what were the inspirations and references?
Audax: For "Between Us" we tried to bring references from Monolink and Jan Blomqvist to Rufus Du Sol, but with our essence. And all these artists have something in common, they are also musicians. We tried to play as many elements as possible. Guitars and synths were played, and André put his voice in the music. The process was very handmade and played as much as possible like these artists do.
IBN: About new projects: What can we expect from Audax? Can you give us some spoilers about what is to come?
Audax: We have just signed a contract with Braslive, one of the most important Progressive and Melodic House labels in Brazil, and we will have the opportunity to develop a long-term work with a full schedule of releases. During the quarantine we made a lot of music. Who knows, maybe an album is coming? And soon we hope to return to gigs all over the world.
THANKS AUDAX!