Upsidedown, a concept party hosted by Nice To Be crew, LSC & Spaziointolab  present: Shanti Celeste, R.O.D. & Charles Drakeford!
The event will  tale place Saturday, March 17th starting at 22,30.
This is the presentation, by our dear Martina Di Costanzo:" Dj of Chilean origin but moved to Bristol and later in Berlin, Celeste Shanti was a regular attendee at rave parties in UK. She worked for Chris Farrell, founder of Idle Hands label at the age of 21. Following their collaboration for the creation of the Brstl label on which Shanti published his debut, Need Your Lovin '(Baby) in 2013. Nominated Best Newcomer DJ in the 2015 n the 2015 edition of the DJ Awards and moved to Berlin, she founded the following year the Peach Discs label, with very thick productions. Her performances are the perfect glue of Chicago house and UK garage. Shanti arrives in Naples this Saturday at Spazio Intolab for the #upsidedown concept party and will share the console with artists such as R.O.D. aka Massimiliano Miele and Charles Drakeford."
Here you have  the official poster.
Further info at the event page clicking here.
Venue address: Spazio Intolab, piazza Enrico De Nicola 48, Napoli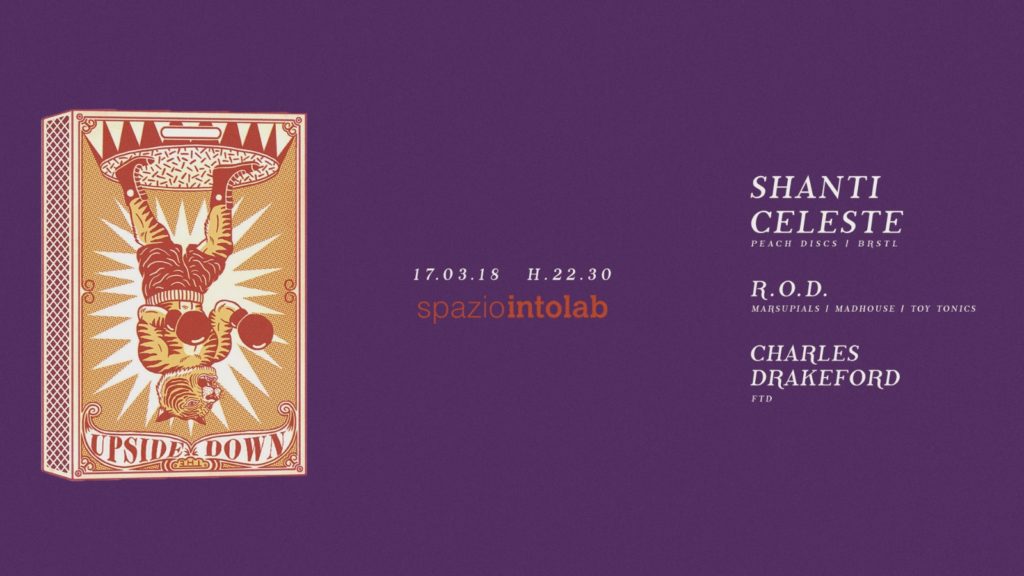 p.s. don't forget, on April 2nd Nice To be presents Black Coffee & many more!