David Vincent is more than a club owner: along these years in Ibiza has demonstrated  to have great intuitions and he still had great surprises in store.
And the first one, intriguing, news for Ibiza 2016 is the party "Dance 88/89".
Every Wednesday night, starting 25th of May till 28th of September, for 19 weeks, at Sankeys will be recreated the magical atmosphere of 1988/89.
1988/89 were two fundamental  years for house music and the parties  were just under one word…"aciiieed"…now it's time to live again that great years at Sankeys Ibiza!
And   David Vincent announced on his Fb profile: "I am excited to say Dance 88/89 be doing 19 Wednesdays, with the launch event on the first day of International Music Summit 2016 on May 25th. Also we could not have two more authentic weekly residents than Acid House legend Matthew Benjamin Bushwacka &  DJ Alfredo the pioneer of the Balearic Beat. Each week we will have at least 2 guests to join our residents. For further info join Dance 88/89. Aciiieed 🙂 ".
So ready next summer for a great Wednesday night at Sankeys!
Here you have the poster with the official announcement.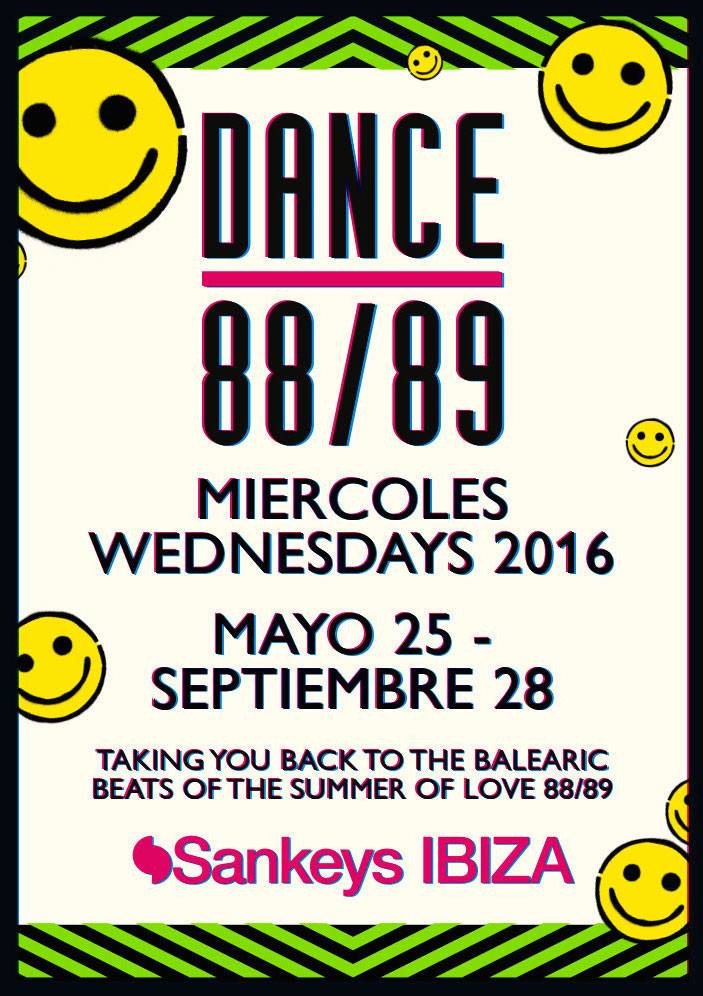 #ibiza2016