After a short pause for summer 2015, the Sound Lab is back!
Ibiza by night presents today the 18th episode of The Sound Lab – Season 1.
And today we talk about a dj that returns with us after the brilliant first episode:Dennis Lado!
Dennis Lado (in the picture below) is an Italo German dj, and is an emerging and appreciated artist in his country! This is the link to the exclusive set:

If you want to hear more sets from our  Dennis, here you have some useful links:
And these are useful links to have more news about Dennis:
And if you want hear all our episodes, this is the section where you will find all the podcasts:
Then start to send there your sets… someone of our team will hear you – as we already said -and soon you could have nice surprises!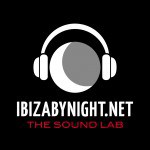 And the list of friends that will be presented by The sound lab is already intriguing… after Alex Del Vecchio, Alejandro Scocco, Lorenzo Calvio, Elvio Iannitti, Ettore Ennetielle, Ivan Fly Corapi, Luigi Moretti, Sabrina Terence, Tania Moon,  Maurizio Marengo, Resonant, Dennis Lado, Viktor  Martini, we are ready to introduce some new friends, as Inga, Paolo Zampetti,  will return with us Alejandro Scocco, Miguel Gomez Fernandez and Emanuele Grossi! So Stay tuned!.