Today Space Ibiza has announced the date for the opening party 2016..so we have the first confirmed date for next season.
The party will take place Sunday 29th of May 2016!
Here you have the poster with the announcement…and now – follow the suggestion of Ibiza by night and start to do an early booking for your flights, because of the countdown for Ibiza 2016 has started!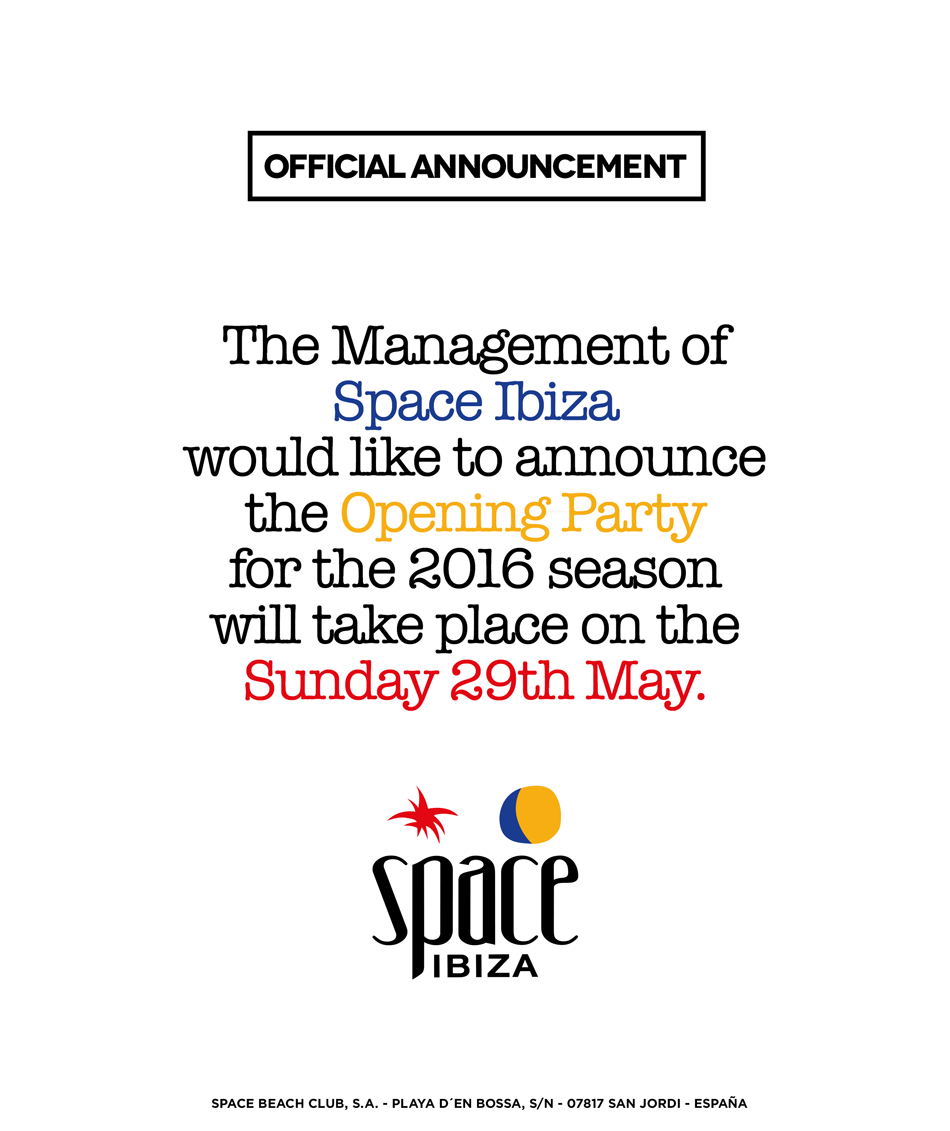 #Ibiza2016
#openingparty2016